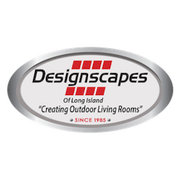 Call Today To Discuss Your Project!
| | |
| --- | --- |
| | Designscapes of Long Island |
Beach Sculpted Biodesign Swimming Pools
What is a Beach Sculpted Biodesign Swimming Pool?
A Beach Sculpted Biodesign Swimming Pool is modeled with beaches and beach entries, customized submerged seating areas, and swimming zones. All are personalized to your swimming needs and to the surrounding environment. The illusion of a truly beautiful beach entry can be created and extended onto a patio area. Each of us, at least once in our lifetime, has dreamed of living in a villa with a garden and a beautiful swimming pool to enjoy on hot summer days. The swimming pool has now become an extremely comfortable outdoor living area modeled to accommodate your bathing needs and to adapt to the surrounding landscape. This personalization is created through the inclusion of a series of exclusive features from beaches for shoreline relaxation and sunbathing, a safe place for children to play, to modeled submerged chairs, beds and even an aero-therapeutic massaging zone, without the loss of the swimming areas. Making dreams come true since 1985. Call today!